PhD, M.Arch., Urban Designer Email: solen@mentor.com.tr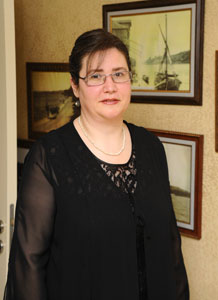 Dr. Şölen Çöl graduated from Istanbul Technical University School Of Architecture in 1987, completed her Master's in Urban Design at MSÜ in 1990, and her Phd in 1998.
From 1987 through 1991, she worked at several companies in the private sector, working on different projects in architectural design and construction.
From 1995 through 2004, Dr. Şölen Çöl worked as a project team member of Yapı Merkezi Group's real estate development and construction companies in project management. During this process, she took on various roles in project management, real estate development, quality management, workers' health and safety, and environmental management in the construction industry.
Dr. Şölen Çöl is a member of the İstanbul Project Management Association and the Project Management Institute®.