PMP, REP, RCP, MBA, MSc.Comp.Eng. Email: hulki@mentor.com.tr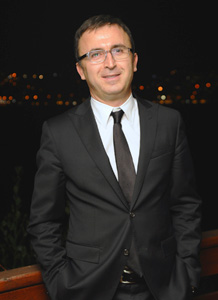 Mr. Özcan received his bachelor's degree in Statistics from Hacettepe University, and his Master of Computer Engineering degree from Istanbul University. During his school years, he taught courses in private computer schools on "Computer Programming" and after graduation, taught "Systems Analysis" and "System Expertise" courses at the university.
He has 22 years of IT and managerial experience in IT divisions of companies, mostly in the finance sector. Mr. Özcan has an MBA from San Diego State University in the US, and a PMP® certificate from the Project Management Institute in the US. Today, he continues to work as a professional project manager and coordinator on large IT projects.
Mr. Özcan is a member of PMI® (Project Management Institute) and a member of the board of the Istanbul Project Management Association (IPYD). In the 2005-2006 year, Mr. Özcan serves as the president of the IPYD. Within IPYD, he created the PMP® and PMP® Certification SIG and the Training and Certification SIG.
In 2003, Hulki Özcan founded the Mentor Project Management Training and Consultancy. Through this company, he provides project management training and consulting services to many companies and organizations.
As a PMP®, Hulki Özcan's goal is to provide training and seminars on applying PMI® project management methodology in practice.
Mr. Özcan created the first Project Management Certificate Program in Turkey with the approval of the IPYD, wrote the content for the program and continues to be the director of the program.